As many of you know, I'm fairly obsessed with healthy ice pops (I even wrote a cookbook devoted to them). Last week, if it seemed like ice pops were taking over the internet, you weren't imagining things—the annual #popsicleweek was in full swing, with bloggers from far corners of the World Wide Web submitting their most impressive creations. We rounded up some of the healthiest of the bunch (these are all gluten-free, refined-sugar-free, and dairy-free) for your summer pleasure.
Chocolate Caramel Swirl Pops
The Bojon Gourmet
These pops utilize a genius two-ingredient dairy-free caramel recipe and contain no refined sugar. Get the full recipe here.
Banana Pudding Pops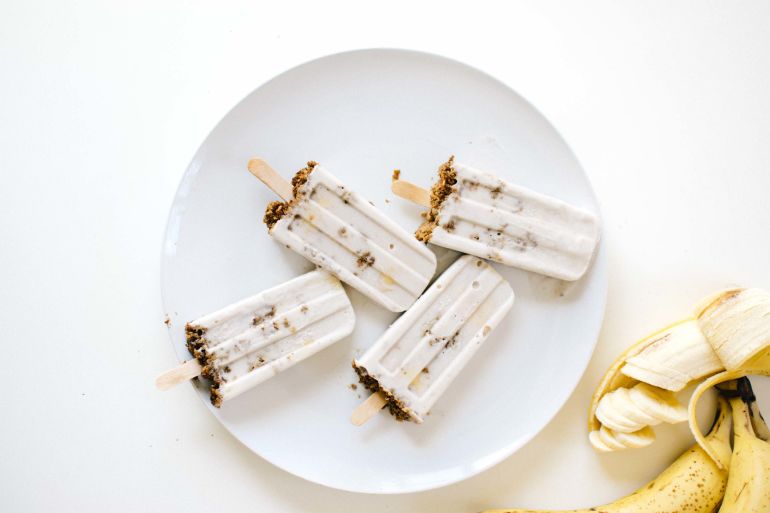 Kale and Caramel
These are all about that cookie crumble, which tastes insanely decadent despite being made with only good-for-you ingredients. Get the full recipe here.
Pistachio Mint Pops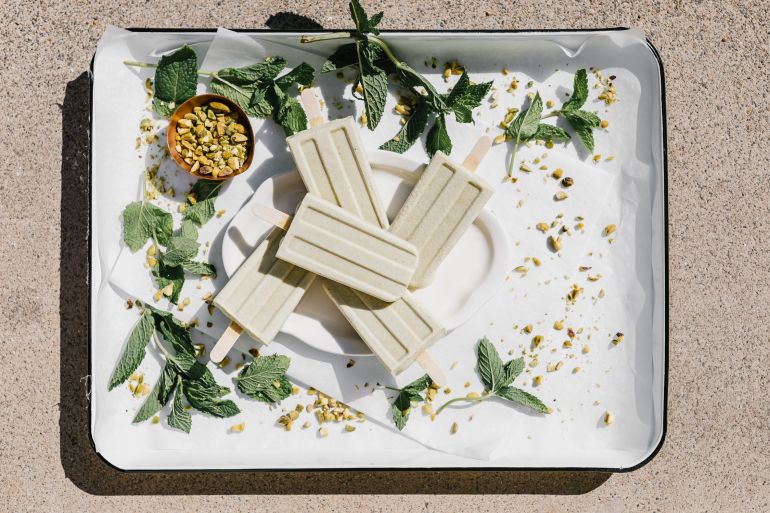 Faring Well
Made with just four simple ingredients, these pops are simple, sophisticated, and a bit unexpected. Get the full recipe here.
Hibiscus Berry Pops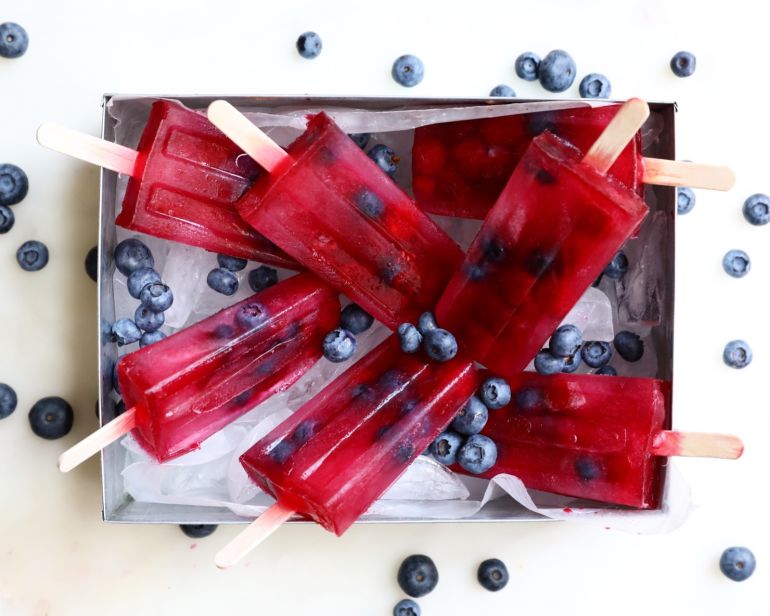 Feed The Swimmers
These stunners get their vibrant color from vitamin C-packed hibiscus tea. Get the full recipe here.
Roasted Peach & Matcha Pops
Tasty Yummies
This pop might be the best breakfast ever, with creamy, vanilla-bean-sweetened peaches and a pop of grassy, zesty matcha. Get the full recipe here.
White Chocolate Basil Pops with Edible Flowers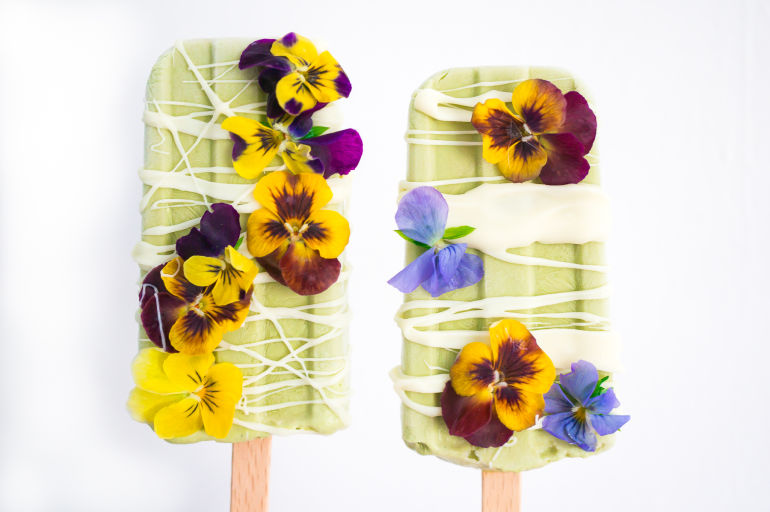 Sprouted Routes
If you've never had (totally dairy-free) white chocolate and basil together, you're missing out. The edible flowers add a whimsical (but optional) touch. Get the full recipe here.
Tropical Tangerine Turmeric Pops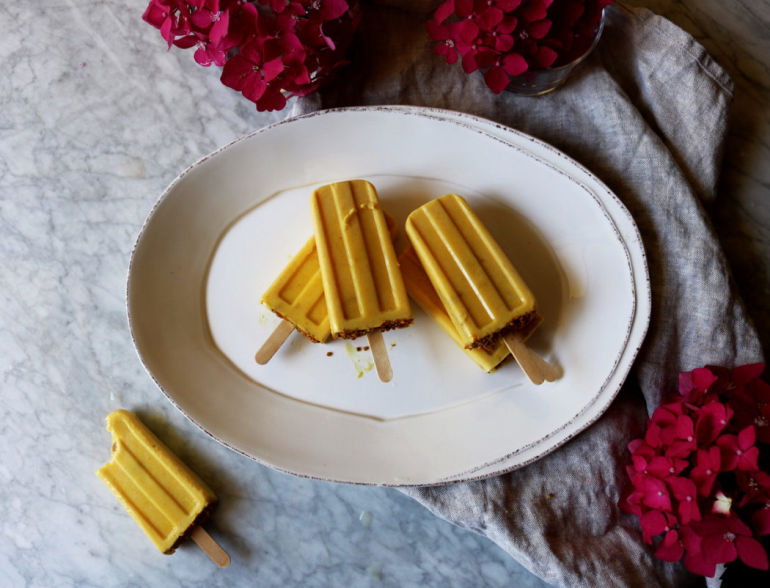 Displaced Housewife
These pops contain tons of anti-inflammatory ingredients and even protein-packed, gut-soothing collagen, to boot. Get the full recipe here.
Unicorn Pops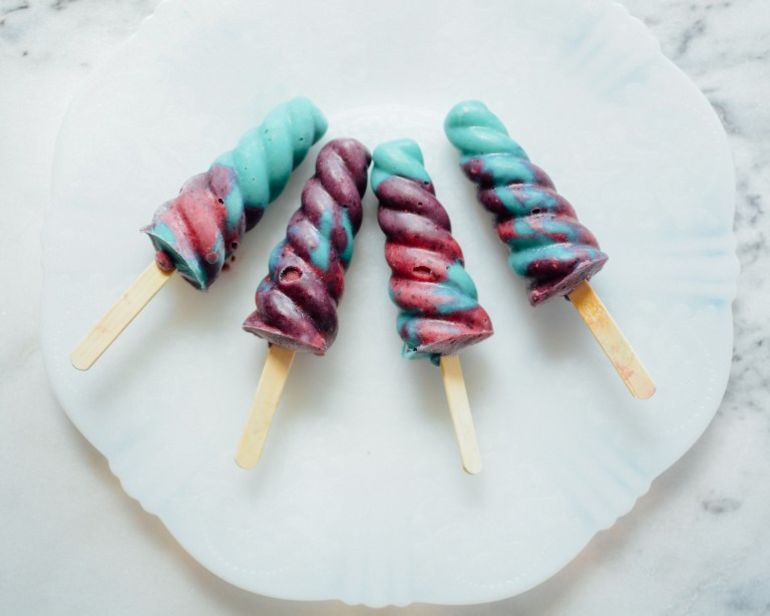 Cooking Is My Therapy
If you're still on the all-unicorn-everything train, these pops are for you. With vibrant colors that come from berries, these eye-catching pops bring magic to your summer. Get the full recipe here.
Blog by Liz Moody from Mind Body Green